Kļūsti par kosmētikas līnijas īpašnieku
GMT BEAUTY - kosmētikas ražošana kā serviss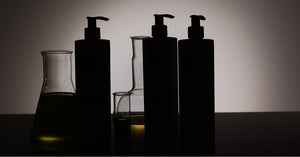 White labeling
Mēs realizēsim tava kosmētikas zīmola ražošanu izmantojot mūsu esošo produkciju. Izvēlies savu produktu līniju, piešķir tai savu zīmolu, izstrādā iapakojumu un mēs tev piegādāsim tavu jauno kosmētiku.
Private labeling
Iegūsti tikai sev unikālu, bet pārbaudītu kosmētikas līniju. Izmanto mūsu kosmētiku, kā bāzi, bet pielāgo to savām vēlmēm - izvēlies aktīvās vielas, eļļas, smaržu un citas nianses.
Savas kosmētikas realizēšana
Tev ir ideja jaunai kosmētikai, bet iespējams, vēl nav ražotnes, kas to spēj realizēt? Mums ir ražošanas iekārtas, pieeja izejvielām un speciālistu komanda, kas spēs tev palīdzēt uzsākt pilnīgi jaunas kosmētikas ražošanu.
Pielāgojama kosmētikas ražotne
Mums GMT, ir 15 gadu pieredze kosmētikas ražošanā un izplatīšanā. Tāpēc mēs esam īstie speciālisti,
lai palīdzētu jums īstenot savas kosmētikas līnijas ražošanu. Mums ir nepieciešamās zināšanas, pieredze un
tehnoloģijas.
Sazināties par private label iespējām
Jānis Graudiņš
GMT ražošanas vadītājs
privatelabel@gmtbeauty.com